We wish to congratulate the Ethereum group on a effectively finished arduous fork. Block 1920000 contained the execution of an abnormal state alternate which transferred ~12 million ETH from the "Darkish DAO" and "Whitehat DAO" contracts into the WithdrawDAO restoration contract. The fork itself happened easily, with more or less 85% of miners mining at the fork: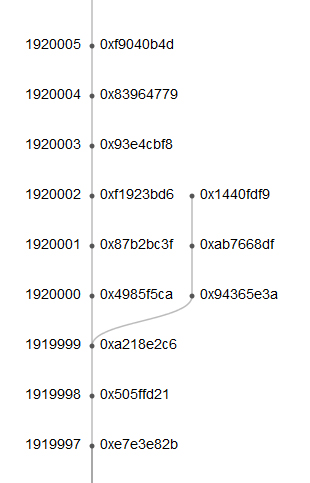 You'll be able to see ongoing fork development right here. EthStats presentations Pass, Java and Parity (Rust) nodes effectively synchronized to the fork chain.
The restoration contract is already returning DAO token holders' ether; about 4.5 million ETH has been despatched to DAO token holders, and about 463000 ETH is within the keep an eye on of the curator; a freelance to facilitate extrabalance bills is recently present process safety overview.
Customers who have an interest best in collaborating within the fork chain will have to improve their shoppers to a fork-compatible model if they've now not already performed so; the upgraded Pass consumer (model 1.4.10) is to be had right here. If any customers proceed to be concerned with following the non-fork chain, they will have to nonetheless replace, however run with the –oppose-dao-fork flag enabled, although they will have to watch out for transaction replay assaults and take suitable steps to protect towards them; customers with little interest in the non-fork chain don't wish to concern about transaction replay assault considerations.
We thank our builders and the group for running in combination to make the transition as easy as it's been, and sit up for running in combination to proceed to make the Ethereum ecosystem and protocol a luck.